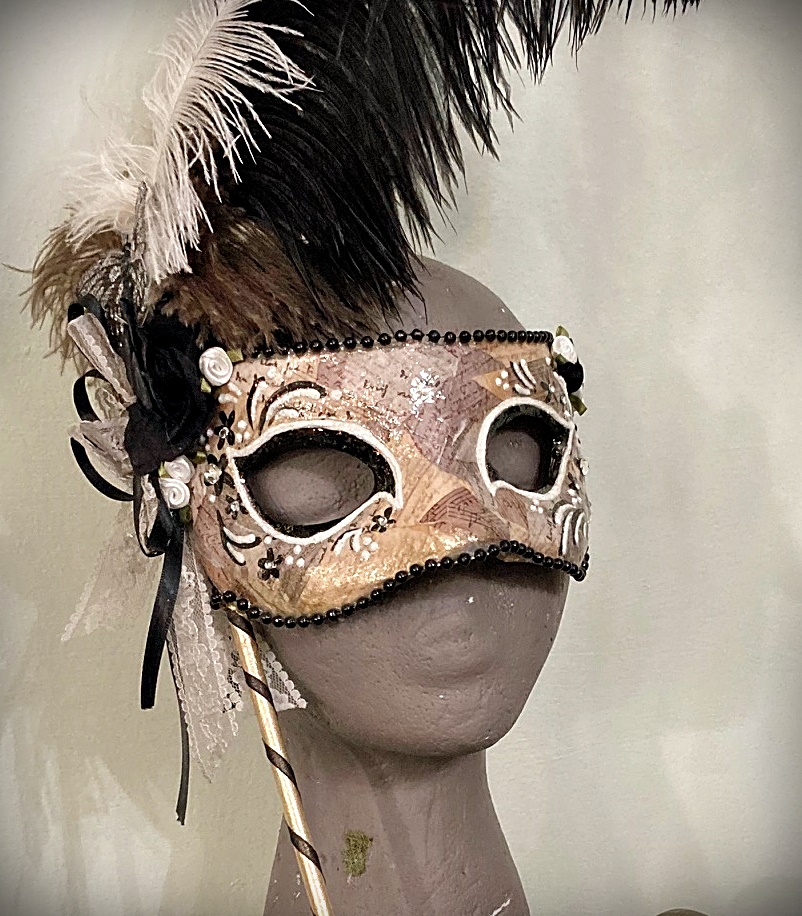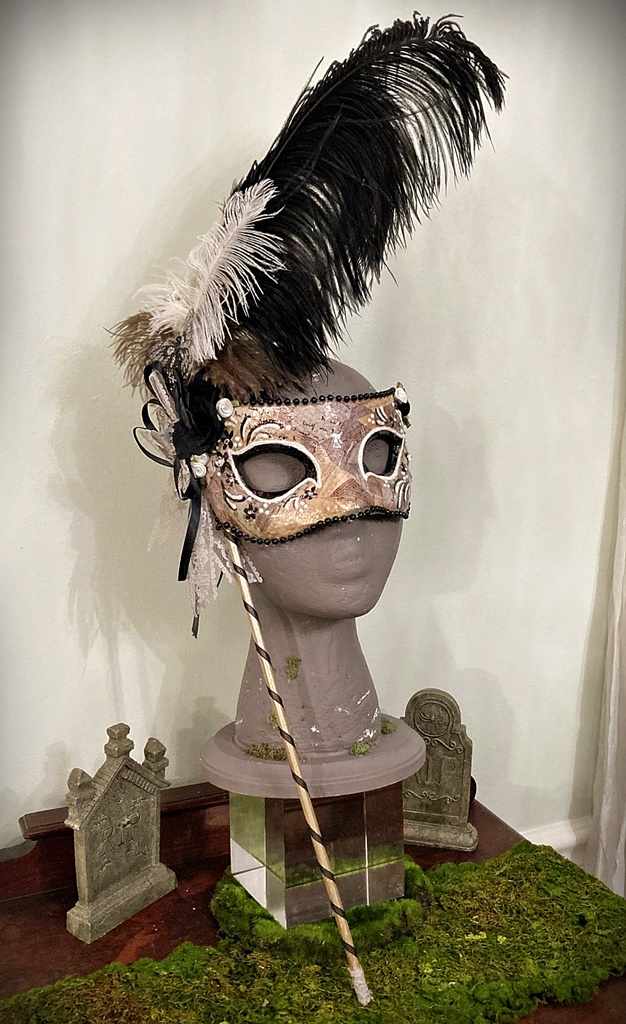 Letters From The Night
$39.99(1 available)
Average size mask with ostrich feathers, ribbon roses and butterfly accent. Features decoupaged vintage letter print.
Held by inset decorated wooden dowel rod. Each mask is sculpted by hand from paper mache, painted with acrylic paints, sealed, and signed by the artist. Inset wire hangers allow for easy diplay when not in use.
Ships by UPS within the continental United States.
Email The Maskmaker for questions.