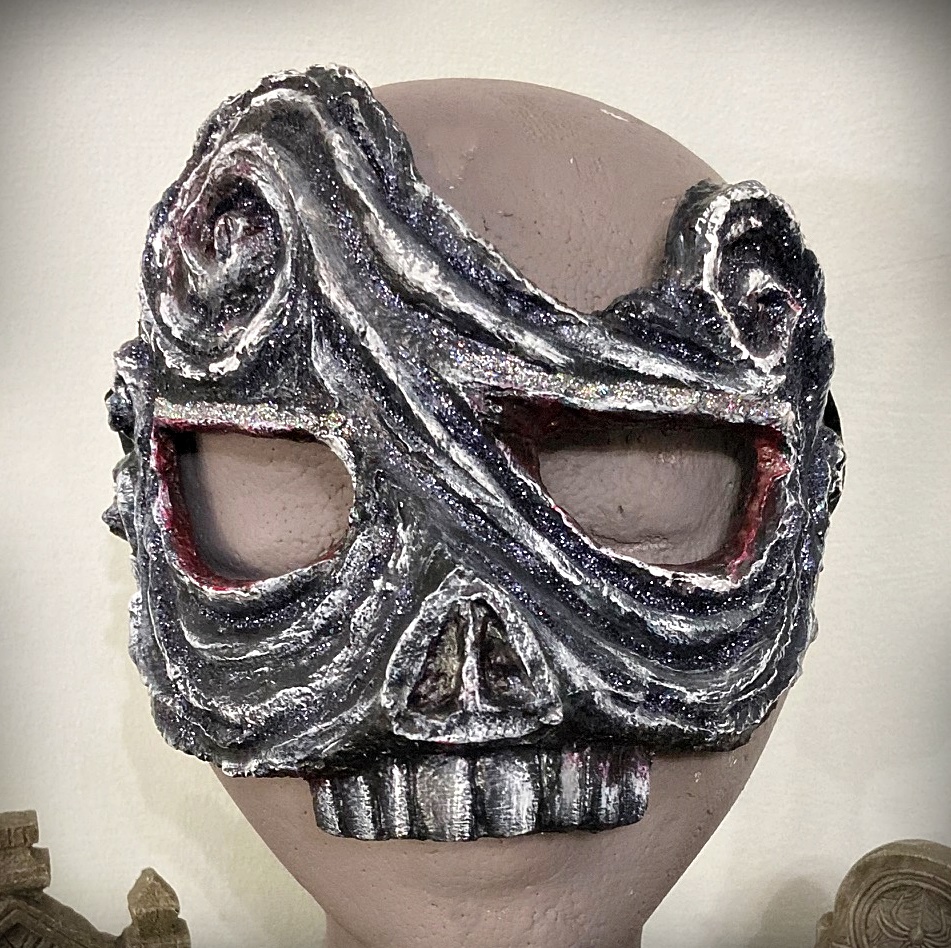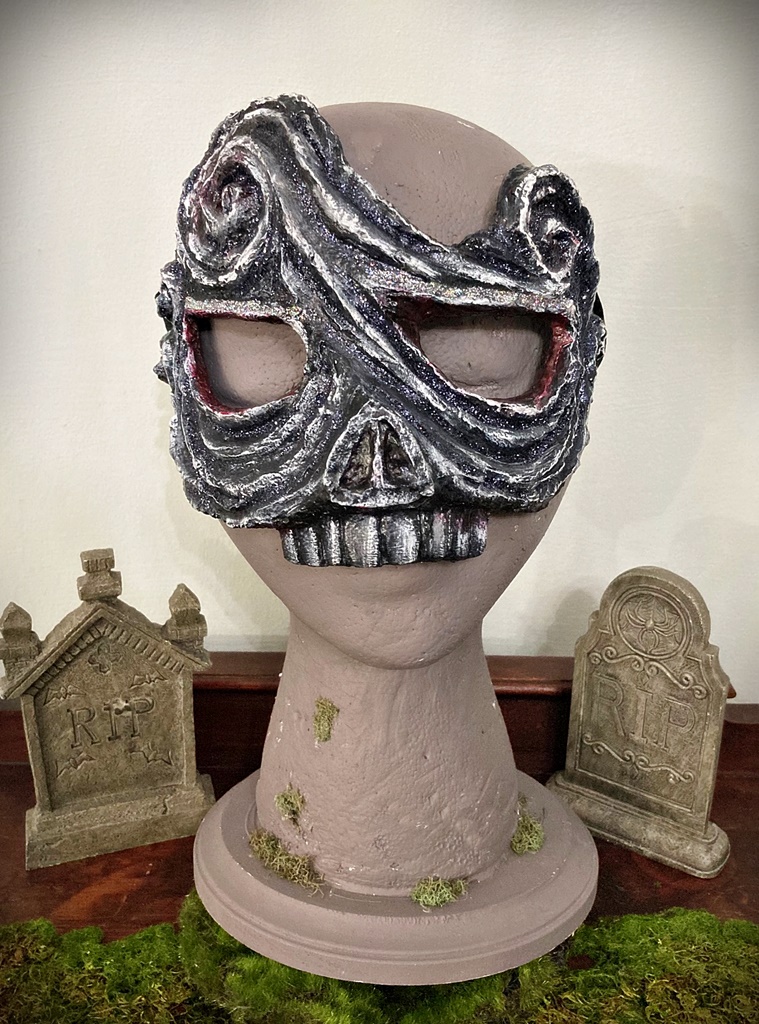 Gothic Skull
$39.99(1 available)
Smaller to average size mask.
Ties on the head with inset ribbons. Each mask is sculpted by hand from paper mache, painted with acrylic paints, sealed, and signed by the artist. Inset wire hangers allow for easy diplay when not in use.
Ships by UPS within the continental United States.
Email The Maskmaker for questions.