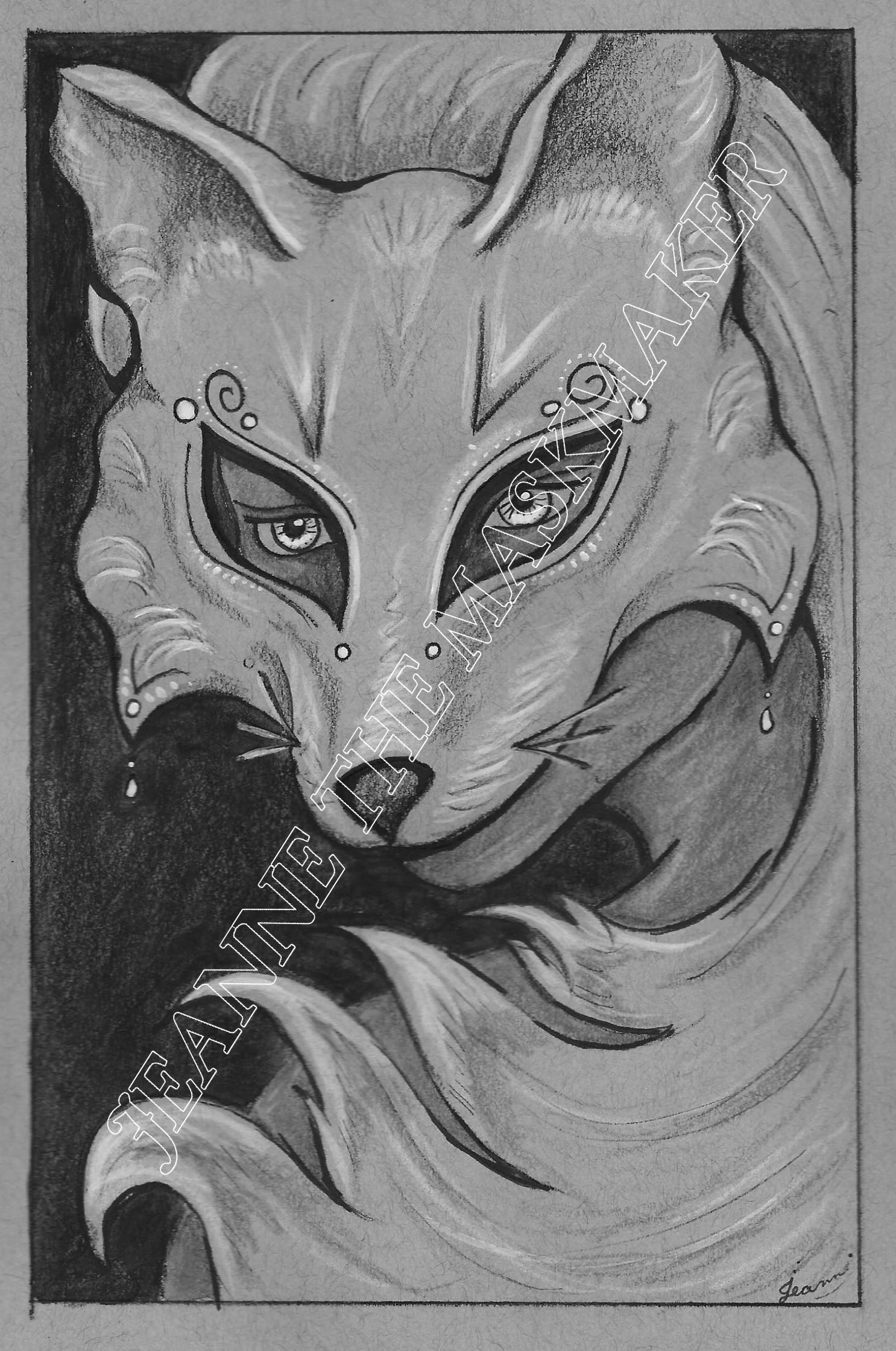 The Mask of the Kitsune
$19.99 print only (3 available)
$29.99 print with black mat (2 available)
High quality Giclee Print from Lowery Studios of an original pencil and charcoal sketch. Basic 8x10inch print comes in an archival clear poly sleeve backed with acid free board. Matted print is mounted on acid free 11x14 mounting board with a custom bevel cut 11x14inch mat.
From the Artist:
"Which is the truer face, the mask you are born with or the one you choose to wear?"
Ships by UPS within the continental United States.
Email The Maskmaker for questions.