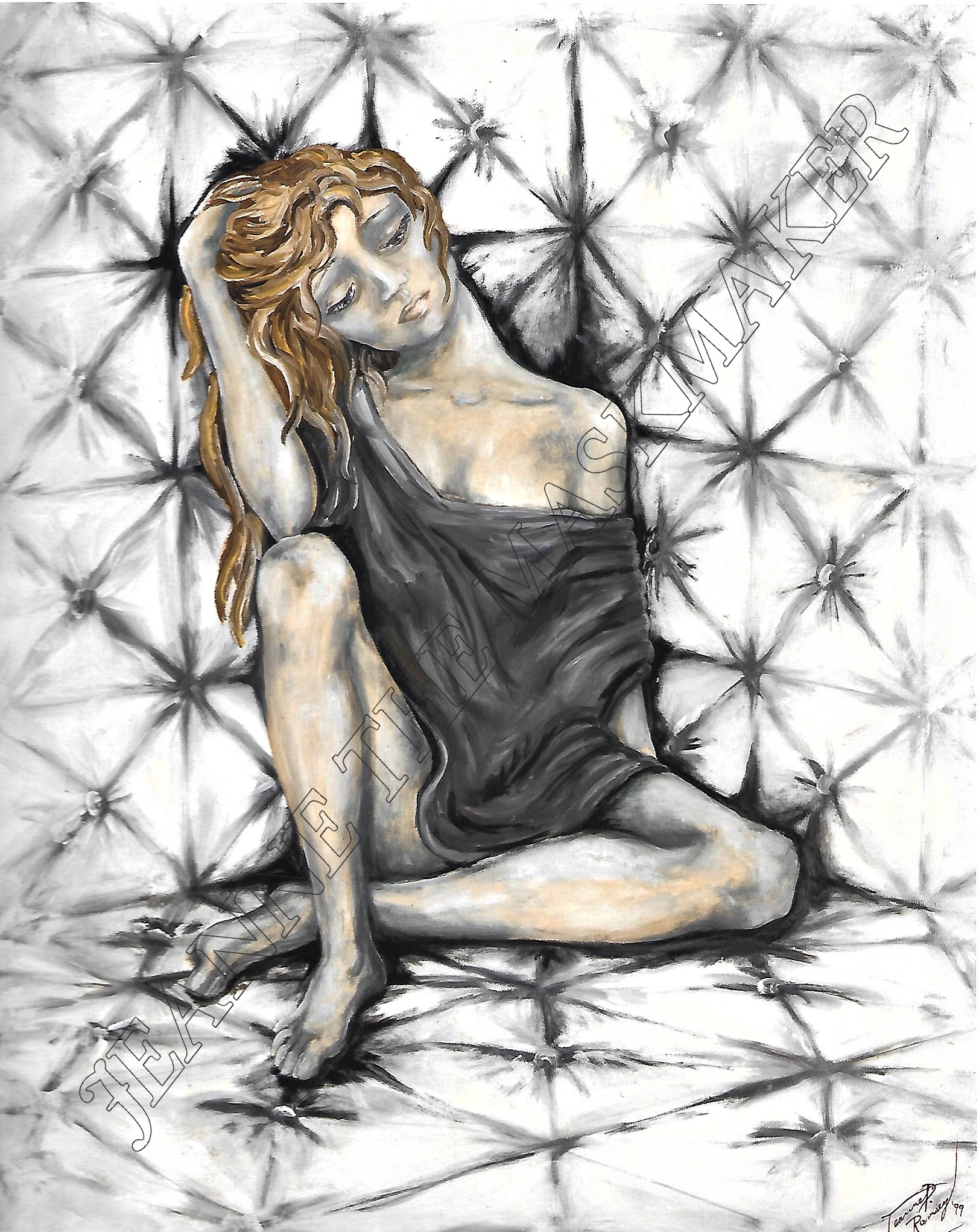 Lost
$19.99 print only (2 available)
$29.99 print with custom cut bluegrey mat (2 available)
High quality Giclee Print from Lowery Studios of an original oil painting. Basic 8x10inch print comes in an archival clear poly sleeve backed with acid free board. Matted print is mounted on acid free 11x14 mounting board with a custom bevel cut 11x14inch mat.
Lost
It hurts so very bad, this thing that isn't there
It cuts the heart and tears it, and calls from empty air
I cannot see or hear it, like fighting in the dark
I must discover what I lack, before I lack a heart
Ships by UPS within the continental United States.
Email The Maskmaker for questions.