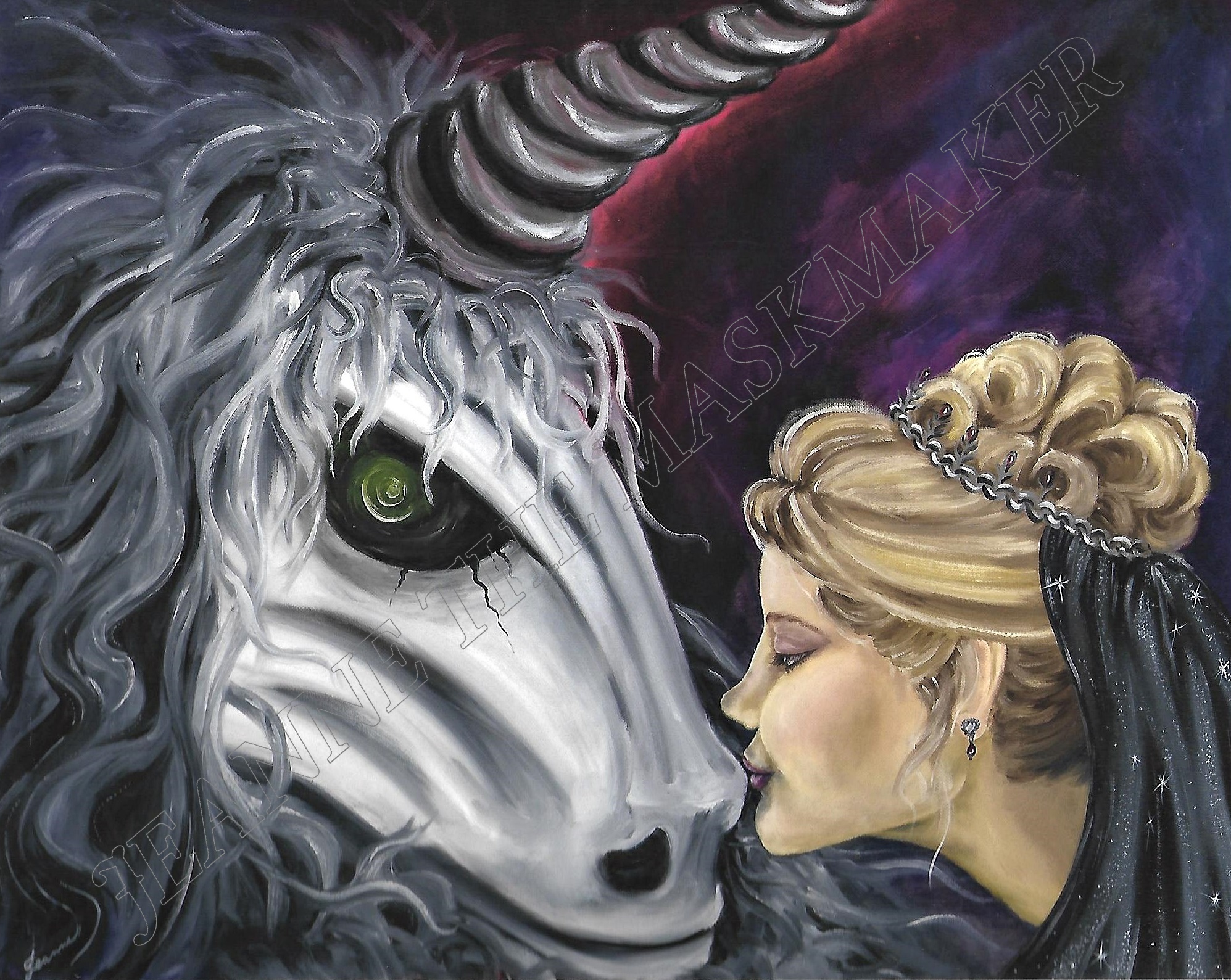 A Kiss Goodnight

$19.99 print only (3 available)
$29.99 print with custom cut dark grey mat (2 available)
High quality Giclee Print from Lowery Studios of an original oil painting. Basic 8x10inch print comes in an archival clear poly sleeve backed with acid free board. Matted print is mounted on acid freed 11x14 mounting board with a custom bevel cut 11x14inch mat.
From the Artist:
"The princess has run from her fear for long enough.
She turns and faces her nightmare, embraces it, and it becomes her dream."
Ships by UPS within the continental United States.
Email The Maskmaker for questions.