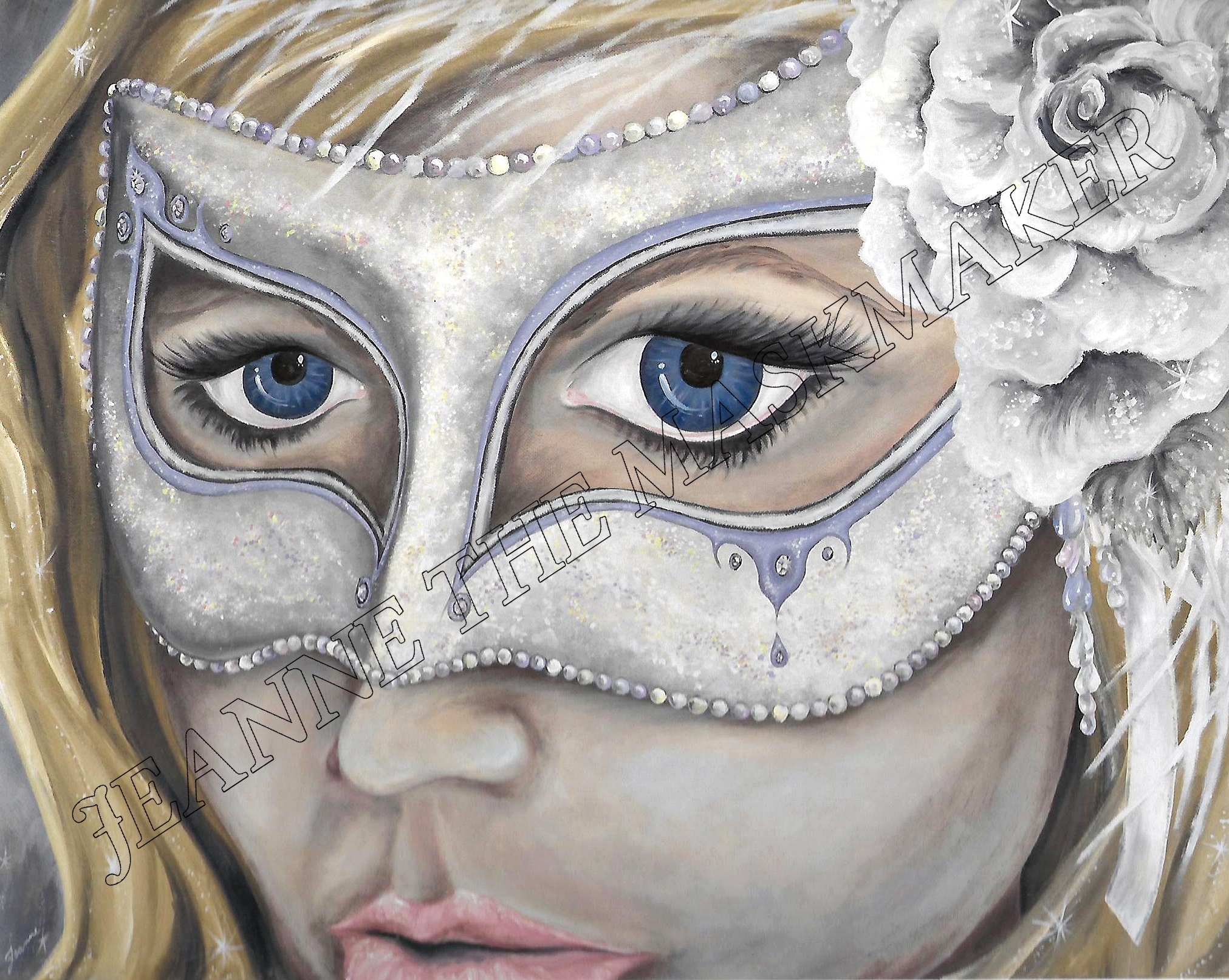 The Frozen Rose
$19.99 print only (2 available)
$29.99 print with ice blue mat (2 available)
High quality Giclee Print from Lowery Studios of an original oil painting. Basic 8x10inch print comes in an archival clear poly sleeve backed with acid free board. Matted print is mounted on acid free 11x14 mounting board with a custom bevel cut 11x14inch mat.
"The Frozen Rose"
she wore a crystal tear upon a painted cheek
beneath a pair of haunted eyes that made a heart feel weak
only those who loved her dared to question why
she wanted to love but when she tried....
she cried a crystal tear
Ships by UPS within the continental United States.
Email The Maskmaker for questions.